50 Cent: Is He Still Firebug Suspect?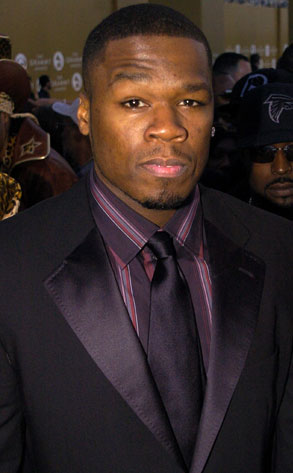 Forget da club. 50 Cent is in the clear.
Or is he?
The hip-hopster, whose real name is Curtis Jackson, has announced on his community blog, ThisIs50.com, that he is no longer a suspect in the 2008 blaze that gutted his New York mansion and nearly killed his former girlfriend and their then-10-year-old son.
"The police department and insurance investigators ruled that there is absolutely no proof or evidence suggesting that Curtis Jackson or any affiliated parties were involved," the statement reads. "Curtis Jackson has just been cleared of all the accusations. The investigation will continue until the guilty party is found."
Not so fast, say the Long Island cops. A spokesman for the Suffolk County police says the case remains open and no one has been declared beyond suspicion.
Fiddy's ex Shaniqua Tompkins, their child, Marquise, and four others barely escaped by jumping off a roof when the suspicious blaze swept through the $1.4 million home a year ago. She claims the rap star or his associates torched the house to get her out. Tompkins and Fiddy had been embroiled in a nasty legal battle at the time.
The estranged couple have since hammered out a custody arrangement that granted him visitation rights with Marquise. However, the "In da Club" performer has filed a $20 million defamation suit against Tompkins over the fiery accusation. Separately, a Manhattan judge dismissed a $50 million suit she filed against 50 Cent seeking half his assets.